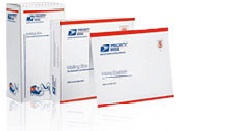 Most coffee orders are shipped by USPS Priority Mail which is an economical and fast service. Although prices change often, my price updates generally lag those on the Post Office site.

Generally up to 2 pounds of coffee can be shipped for under $5.00 and up to 5 pounds generally ship for under $11.00.

Transit time is 5 business days or less.