A Pretty Full Day
It was a pretty full day.
I awoke to some mowing a part of the farm. I don't like doing that type of work on Sunday but we have had so much rain of late that I needed to do a garage-sized patch of weeds down to the ground. Then I picked up a neighbor who is finishing some weed-whacking on my farm.
I worked on two customers websites and took the dogs for a walk (twice).
At lunch time I assembled a 20 by 20 foot canopy frame which will be used to start a nursery for propagating plants.
At 2pm the guy was finished cutting the weeds and I took him to his place (his wife has the car), stopped by the transfer station to dump trash, swung by Ace Hardware for some parts and back home.
At about 3:30 I drove about 10 miles up the road. The Hokulea is a voyaging canoe and it was scheduled for a brief stop in Keauhou where I hoped top get a photo at the pier. The canoe, its' construction and voyage are described here When they started their last world-wide voyage I took a photo when they were moored at the bottom of my street and later along their voyage when I was in Yorktown Virginia. This trip they were making a stop on the Big Island to pick up the ashes of a past navigator. He wanted to be on this voyage however he passed away before that happened. Because of weather, the vessel was delayed and I had to head back towards home to meet with a contractor. The Hokulea had already stopped at Keauhou, gotten the ashes and has already past my home on its way to South Point where they will then head to Oahu and out west along the Pacific. So I missed that photo op. However I was allowed on board for a brief time on their stop in Virginia shown here: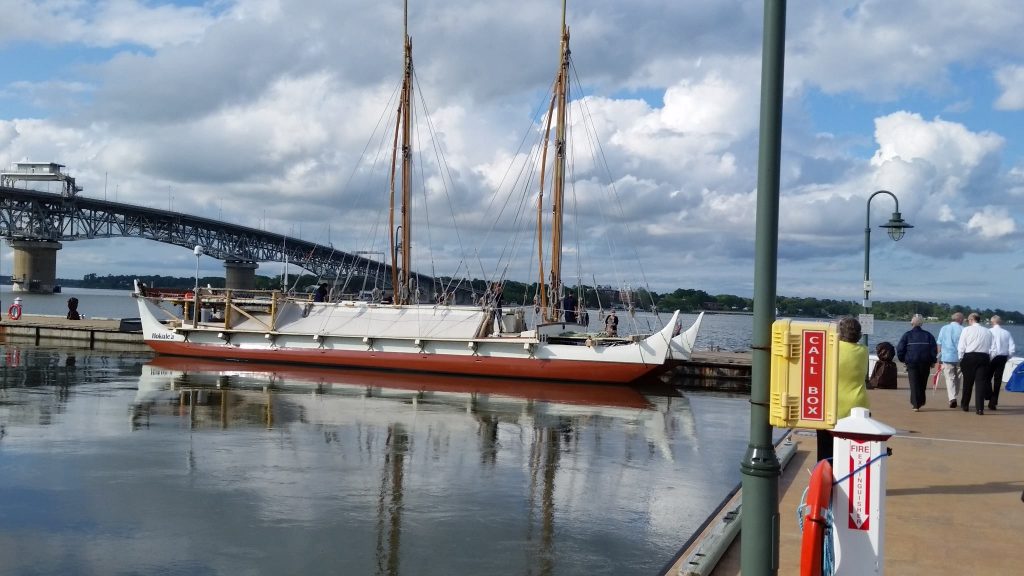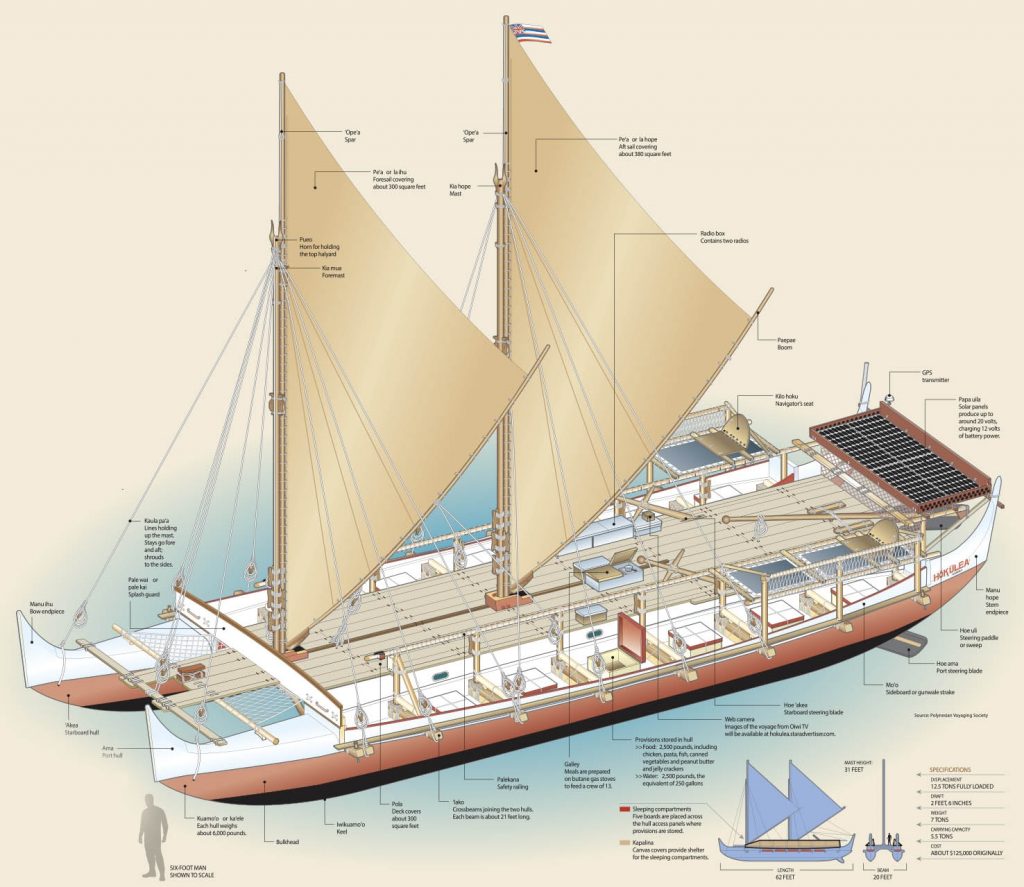 The ship is quite impressive, especially when you consider its size and the trips it makes. Check out their Wikipedia page too.