The Great TV Auction
Decades ago I worked with two Public TV stations. They collected items from local businesses and sold them at auction over the TV station. Dubbed the "Great TV Auction" the funds helped fund the stations activities in addition to pledge drives, but was lots more entertaining. This event could last 4 or more hours a night for 10 days in a row.
Items included such donations as furniture, a car from a dealership, vacations, hobby courses, paintings and so on. The items hopefully showcased the business who donated them and an encouragement for viewers to learn about local businesses and perhaps stop on by.
The donor received free advertising of their business, the winning bidder got a great deal (in some cases an excellent deal) and the station got the money. All in all, a three-way win. The FCC looked the other way as the public loved this way of funding the station.
A local politician offered his services as a bartender and a local frat house won that one! A bank offered 1 days interest on a million dollars (meant to have people call and find the interest rate to help them bid). A political sex scandal involved a U.S. Rep and his secretary Elizabeth Ray. She donated a pair of her hot pants.
Some soap operas offered autographed scrips of an episode.
One manufacturer called and asked if we could use some manufactured fireplace logs (you know, the kind that you buy in the stores, wrapped in paper). When the stations said "Sure" they soon found a tractor trailer parked in their lot filled with these things!
Another item was a small glass bowl with a small tube of aroma which could be used in places with odors. They didn't really catch on until one woman suggested we call them 'smelly bowls" and they flew off the shelves.
Having DJ experience, I did some on-the-air electioneering. If they needed someone to help dress the tables before they went on the air, I was there. I also answered telephones taking bids.
One year an Engineer came up to me and asked if I was a Ham radio operator. I said yes and he asked if I ever used a TV camera. I said I had a small VCR camera at home. He took me over to one of those big pedestal-mounted cameras and showed me how it worked. I thought it was just a nice thing to show me until it sunk in.After 5 minutes of playing at being a cameraman he put a headset on me and said, "You are camera 3. The Director will tell you what to do, when your camera is live, don't move it, unless told to. We go live in 10 minutes!". That year we were simulcast by every TV station in the DC/Baltimore market. For 2 hours you could not change channels without getting the TV auction. That was exciting enough but more so for the poor Ham Radio guy assigned to Camera 3! Imagine having your work (and any mistakes) seen my millions of people!
As the years passed, I also wrote and managed a complete computer inventory system. I was self-taught on systems and had never written a complete software package, yet with just a few improvements over time, this system worked for almost a decade and was invaluable in tracking items as they were received, bid upon and picked up. Reports included percentage of retail the station received.
The station along with its sister station were well regarded and one of the two stations hosted the first year of the Bob Ross Joy of Painting series. I never met Bob believe we auctioned off one of his paintings.
Being in the DC area we had our share of Redskins, politicians and personalities. One was Willard Scott, known to many as a local radio/TV personality, NBC weatherman and in earlier years local Bozo the Clown and the original Ronald McDonald!
Finally, the station management decided to close down te yearly show. It was a lot of preparation, hard to gather 100 volunteers each night for ten nights and just lots of scheduling and coordination items. I suggested that rather than hordes of people and products, maybe just have an hour show every night with items, in a lot smaller production. I remember the Manager says "Nobody is going to tune in every night to shop…" The very next year, the Home Shopping Network started. Seems I was on to something 🙂
For those of you who watched the show or for those who enjoyed the story, here is a place-card which started the show.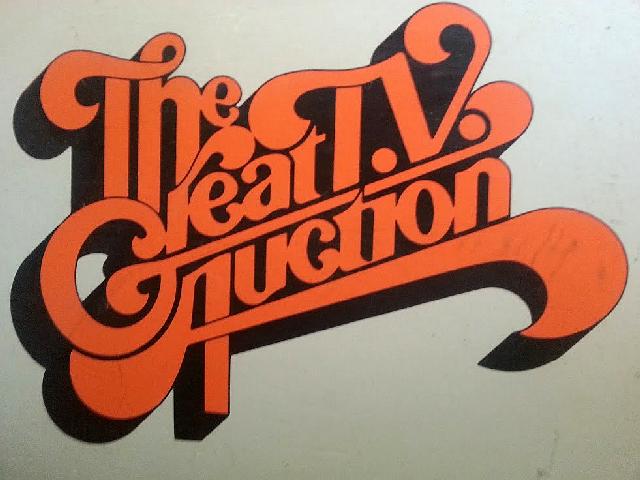 Here is an old TV Promo: https://youtu.be/-mumJMD2XMc